Once you have installed and activated the Breview Pro plugin. It's super easy to activate the license. Follow the below steps.
Get Your License Code
Log in to your MS Web Arts account that you used to purchase the plugin. You should be redirected to your My Account page.
Go to the My Subscriptions page from the left sidebar or go to the Subscriptions page directly and view the subscription that you want.
Copy your License Code from the Your Product License Codes section.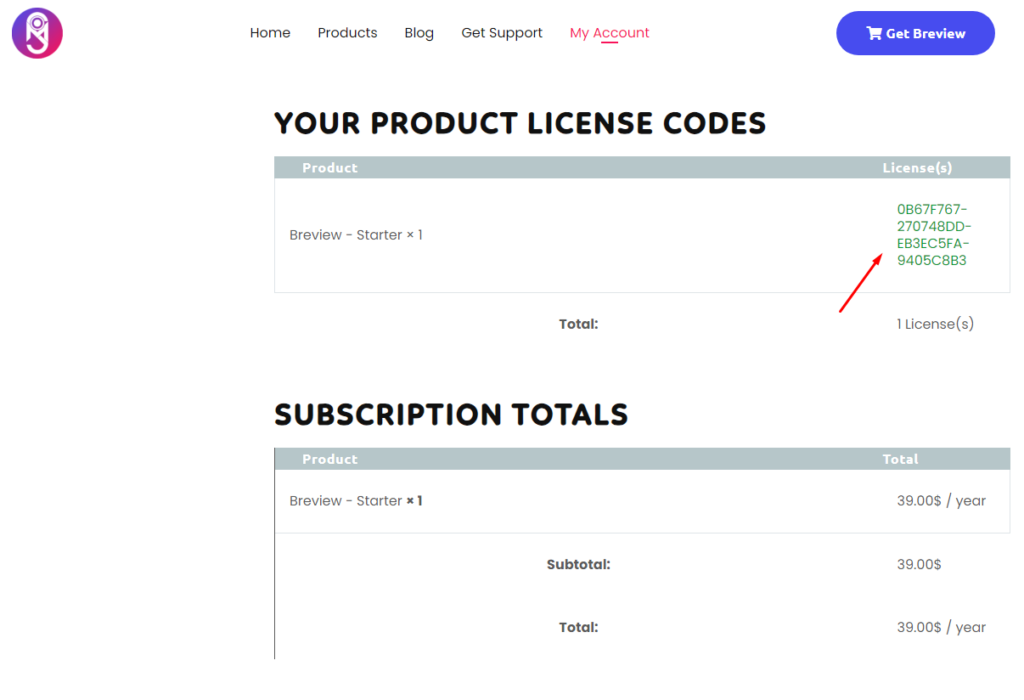 Activate The License Code
Head over to your website's admin panel and go to MS Web Arts menu from the left sidebar. Breview must be installed and activated.
Input the copied code at the License Code field and add your email in the Email Address field.
Click on the Activate button.
After activating the license code, a new menu page named Breview will be added under MS Web Arts where you can find all the settings related to the Breview plugin. If you follow the steps properly, there should not be any problems activating the license key. But if you ever stumble upon any problem, feel free to shoot us a message.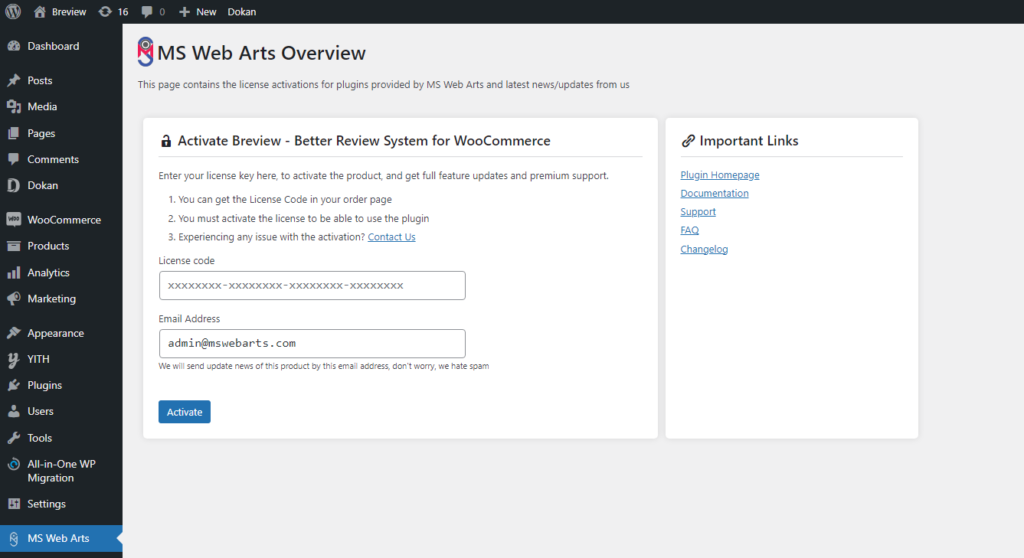 Frequently Asked Questions
Here you will find some questions that were frequently asked by our users.
If you don't see your license code in the Subscription page, that means may be the license generation was interrupted for some reason. Shoot us a message and we will generate your license code manually if the order is valid.
If you can't activate your license code, please verify that you have a working internet connection and the copied license code is correct. If you still face the issue, contact us and we will help you fix it.